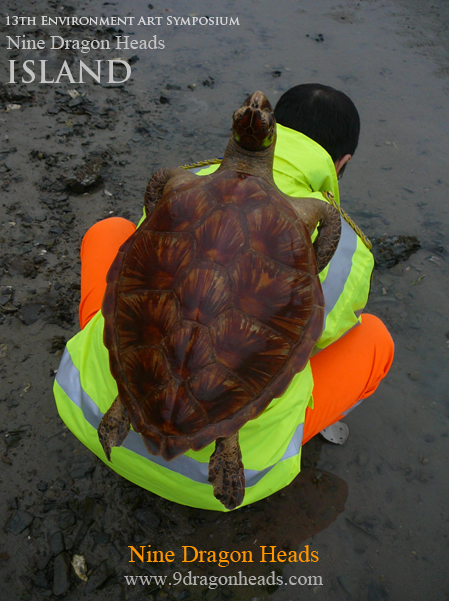 Concept
Nine Dragon Heads makes an attempt and stimulation to leave better heritage in the future from the environmental and spiritual viewpoint. Human beings have repeated development with enormous domination and control about environment. There is no doubt that human beings are superior in every respect.
Thinking back to the past history, many species on the earth were exterminated because for some reason the friendly environment which helped their birth changed into hostile attitude. While mankind, the first species that had the ability of operating on surroundings, have got out of innumerable change of nature to some degree But human has regarded the nature as the target of challenge and conquest, that is to say, as the subject of testing mankind's ability in the process of transforming and possessing the nature.
Ultimately if we are asked a question when the mankind will disappear, we may answer "the day will not be far distant." No matter how peculiar men may be, we must deeply realize that men are also the product of appropriate environment and the part of huge nature. Can men lead a life with understanding and respect about the world of nature ? Can men maintain a life peacefully and fairly for the long survival of mankind?
What decide this future of human is the mutual relation between human and human, human and circumstances. NINE DRAGON HEADS changes close-minded 'I' into open-minded 'I' and urges to reconsider equilibrium relation between human and environment through the art holding in common human's infinite imagination, experience, and ideas.
NINE DRAGON HEADS joins various culture and unfolds international composite art. We hope to have in common community consciousness and impulsion of the cooperation existed deeply in human's heart through these various forms. Human beings who have single species of Homo Sapiens Sapiens have developed wide and diverse culture. we understand that the diverse difference of culture is the speciality of culture itself, not comparison or superiority.
NINE DRAGON HEADS expects to have a new understanding of human nature and world through the art as long as men. We anticipate that we can leave healthier environment-the heritage of future-to posterity through the curable function of art.
Outdoor Symposium
Period : 4th ~ 9th. JUNE
Venue : Jeju Island www.jejueco.com
Participation : For all artists who participating in Nine Dragon Heads 2008
Art Works : Nature Art and Environment Art are most suitable for this event.Artists responsible for their own installation, and can choose the working area freely
Materials : Natural Materials must be used, for example Soil, Wood, Branches
Stones, Grass. If you feel you need chemical materials for your concept please
discuss whether this will be acceptable before you begin your work.
Indoor Symposium
Period : 10th ~ 16th. APRIL ( Open : 10th. PM 6:00 )
Venue : Cheongju Art Studio www.cjartstudio.com
Participation Visual Art ( Installation, Objects, Video Art…etc )
For all artists who participating in Nine Dragon Heads 2008
Artists responsible for bringing suitable work and setting up
their own work, also you can make an art work or installation
directly in exhibition hall during period
If you would like to work that way
please send your concept by @mail beforehand
Performance Art
Period : 10th PM 7:00~
Venue : Cheongju Art Studio
Participation : Artists who were invited for Performance and who wish to participate
Available Equipment : Audio & Sound, Beam-Projector, Light
Conference
Period : 10th PM 3:00~
Venue : Cheongju Art Studio
Artist Talk : Open to anybody who wishes to introduce their works
Available Equipment : Inter-net, Beam-Projector …etc
Neo Nomadic Party & Culture Survey
Neo-Nomadic Party is one of the concept of Nine Dragon Heads.
Each Artist brings Wine or Liqueur, Cheese, Sweet etc.
that is a speciality from their country and we will have party during on Nine Dragon Heads
Culture Survey will be held 14th ~15th
Survey for participating Artists from other countries who will gain understanding of Korean
identity from Cultural Aesthetics. The survey will visit the Temple, Museum, Insadong,
Old market….etc
Pick up & Departure
Artist must be arrival on 3rd . JUNE ( Will be picked you up at Airport )
Departure are Individual
General Schedules
3rd ~ 4th Arrival at Nine Dragon Heads ( Room Arrangement )
4th~ 9th Outdoor Symposium
10th ~16th Indoor Exhibition
10th Performance & Conference
14th ~15th Culture Survey
16th Closing
17th Departure
Document
Venue : Jeju Island – Songhaksan , Chaguido, Sanbangsan, etc..
Period : 4th ~ 9th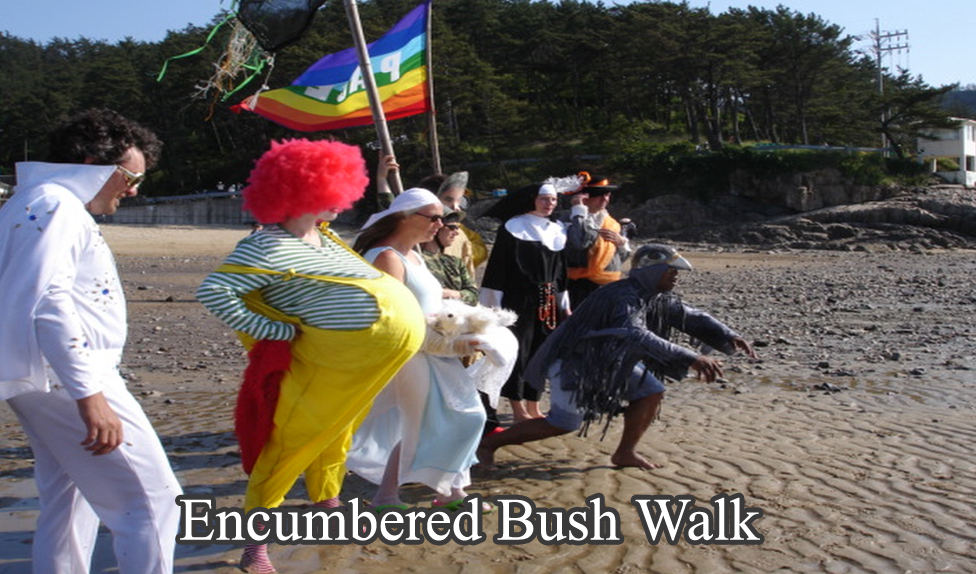 Alois Schild (Austria), Ali Bramwell (New Zealand). Christophe Doucet (France),
Denizhan Ozer (Turkey). Gordanna Andjelic Galic ( Bosnia & Hercegovina )
Kazunori Kitazawa ( Japan ), Susanne Muller (Swiss ), Suzanne Bartos ( Australia )
Lee Seung Taek (Korea), Kam Yeonhee(Korea), Park Byoung uk(Korea).Shin Yonggu(Korea)
Nature Environment Survey
Outdoor Symposium
Indoor Symposium
Performance
Nature & Environment Survey
Nature & Environment Survey
Venue : Chaguido island, Songhaksan. Sanbangsan
Period : 4th~9th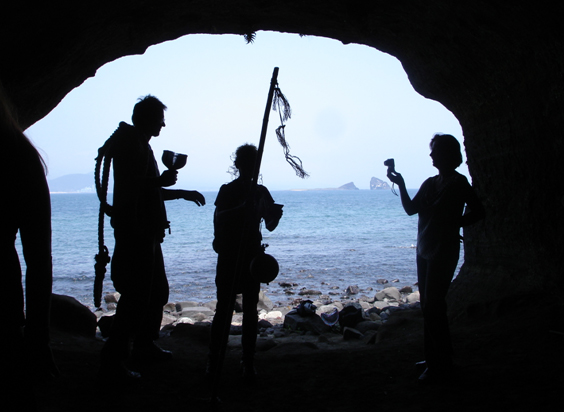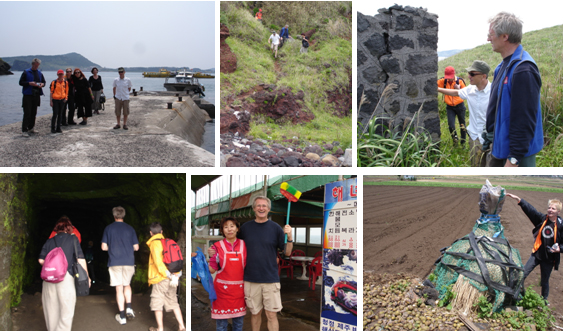 Ourdoor Symposium :
Venue : Songhaksan, Beach, cave
Period : 4th~9th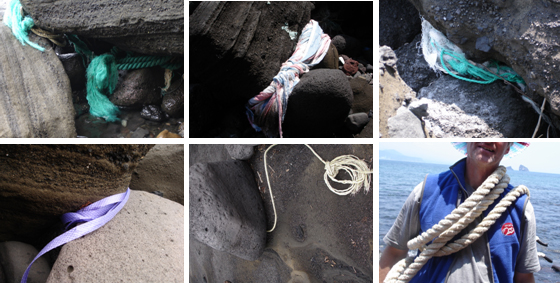 Park byoung uk (Korea)

Susanne Muller (Swiss)

Ali Bramwell (New Zealand)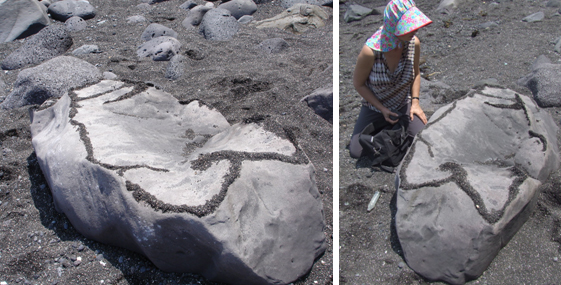 Suzanne Bartos (Australia)

Christophe Doucet (France)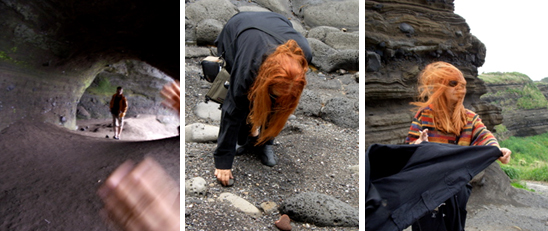 Gordana Andjelic Galic (Bosnia & Hercegovina )

Alois Schild ( Austria )

Kazunori Kitazawa ( Japan )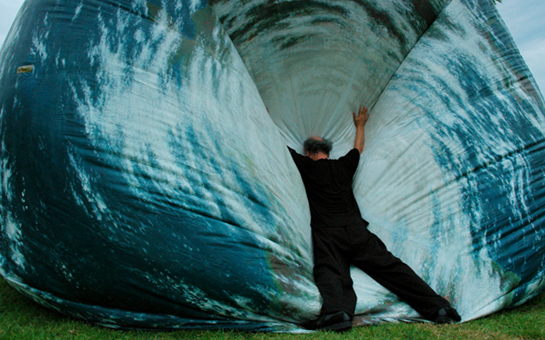 Lee, Seung Taek ( Korea )

Indroduce : Alois Schild ( Austria ) Introduce : Lee Seung Taek (Korea)
10year experience of Nine Dragon Heads Anti-Concept and Non-Materials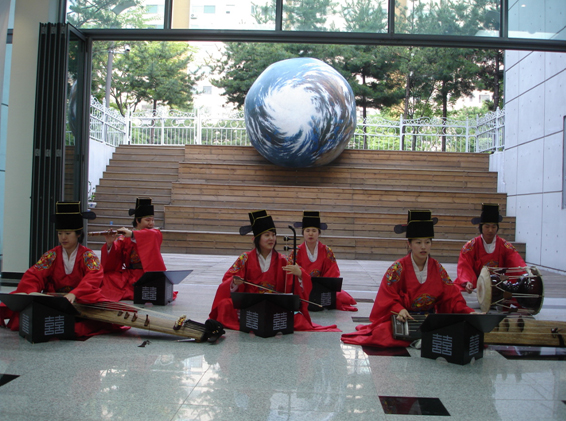 Opening Music
( Cheongju Korean Ensemble )
Venue : Cheongju Artist Residency
Performance
Venue : Cheongju Artist Residency ( Studio) Period : 10th 18:00~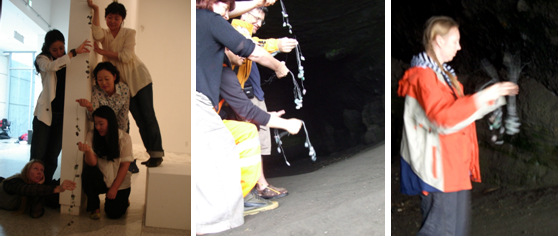 Ali Bramwell (New Zealand ) Title : " Waterfall " cheongju art Residency and Chaguido Island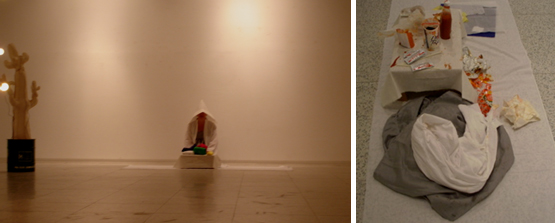 Gordana Andjelic Galic ( Bosnia & Herecegovina ) Performance title : Digital Shamann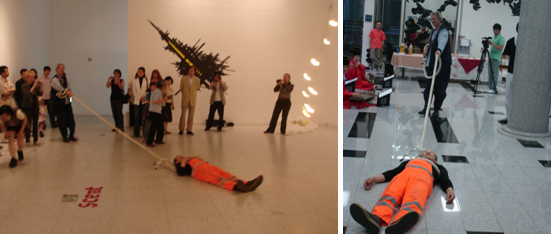 Alois Schild ( Austria ) Performance Title : " Closing Party "