Nine Dragon Heads by 22 International Artists Exhibition
Period: 8th~ 14th, FEB ( Open : 8th. 12:00~ )
Venue :Turkish Culture Center www.turskikulturnicentar.ba
Nine Dragon Heads makes an attempt and stimulation to leave better heritage in the future from the environmental and spiritual viewpoint. Human beings have repeated development with enormous domination and control about environment. There is no doubt that human beings are superior in every respect. Thinking back to the past history, many species on the earth were exterminated because for some reason the friendly environment which helped their birth changed into hostile attitude. While mankind, the first species that had the ability of operating on surroundings, have got out of innumerable change of nature to some degree But human has regarded the nature as the target of challenge and conquest, that is to say, as the subject of testing mankind's ability in the process of transforming and possessing the nature. Ultimately if we are asked a question when the mankind will disappear, we may answer "the day will not be far distant." No matter how peculiar men may be, we must deeply realize that men are also the product of appropriate environment and the part of huge nature. Can men lead a life with understanding and respect about the world of nature ? Can men maintain a life peacefully and fairly for the long survival of mankind ?
What decide this future of human is the mutual relation between human and human, human and circumstances. NINE DRAGON HEADS changes close-minded 'I' into open-minded 'I' and urges to reconsider equilibrium relation between human and environment through the art holding in common human's infinite imagination, experience, and ideas. NINE DRAGON HEADS joins various culture and unfolds international composite art. We hope to have in common community consciousness and impulsion of the cooperation existed deeply in human's heart through these various forms. Human beings who have single species of Homo Sapiens Sapiens have developed wide and diverse culture. we understand that the diverse difference of culture is the speciality of culture itself, not comparison or superiority. NINE DRAGON HEADS expects to have a new understanding of human nature and world through the art as long as men. We anticipate that we can leave healthier environment-the heritage of future-to posterity through the curable function of art.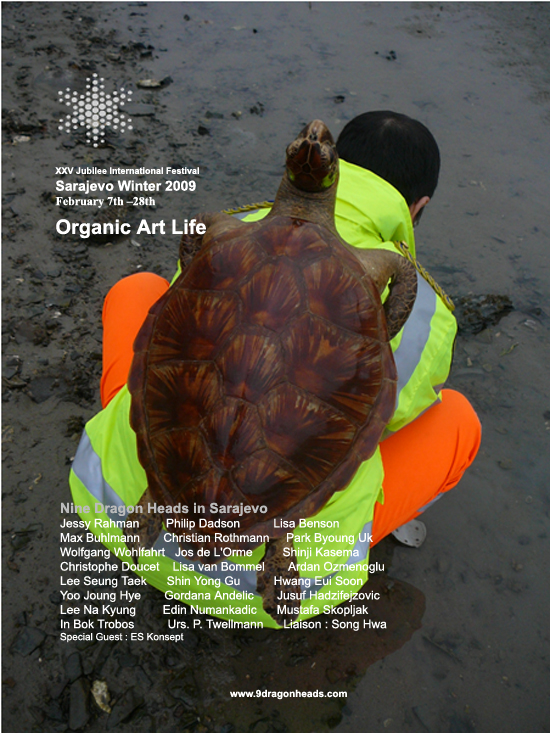 Details Schedules
FEB.2rd ~ 4th Arrival at Sarajevo ( room arrangement )
5th ~7th Set Up Exhibition
7th 21:00~ Grand Opening - 25th Jubilee "Sarajeveskazima" (Dom Mladih )
8th 10:00~ Work Shop – Turksih Culture Center
12:00~ Nine Dragon Heads Opeing - Turksih Culture Center
15:45~ 25th Jubilee "Sarajeveskazima / Sarajevo Olympic .Flame ( Zetra Hall )
9th~10th Trip to Dubrovnik ( Croatia ) & Mostar ( Bosnia ) by Limousine BUS
Nomadic Party at Dubrovnik
11th Outdoor Exhibition ( free choose )
15th . Closing ( indoor Exhibition )
16th Individual Departure
Work Shop – " Culture Aesthetics "
8th, FEB. 10:00~ Turkish Culture Center
Participation
Nine Dragon Heads Artist Talk : Curated Programmes
Lee Na Kyung : Traditional Korean Dyeing
Kang Mi Ri : Identity and Creation of Korean Dance
In Bok Trobos : Taichi Movement
Work-Shop for participating artists from other countries.
Open anybody who will gain understanding of Korean identity from Art & Cultural Aesthetics.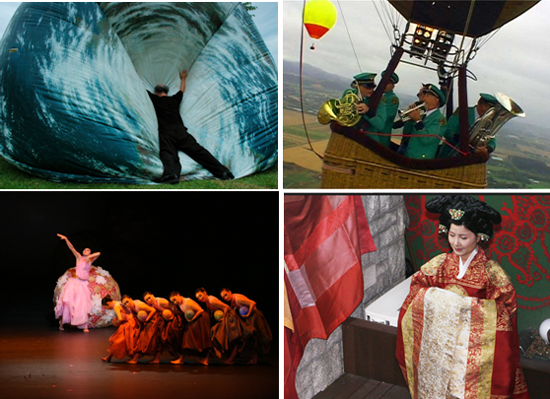 Organic Art Life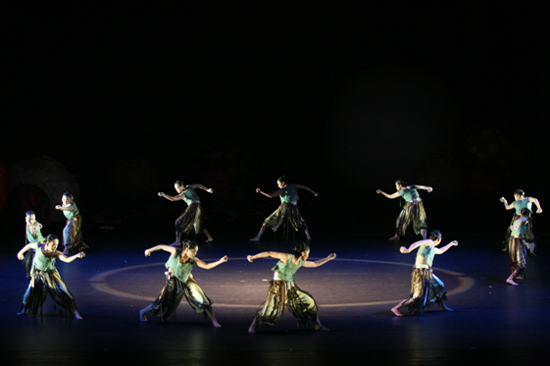 F i r s t
F l o w e r Dance Society HAL
P e o p l e
7th~8th. FEB. 21:00
Dom Mladih. Sarajevo. B&H

Organized by Nine Dragon Heads
Dance Society HAL
Artist Director : Kang Mee Ree
Professor of the department of Dance at College of Art , Busan National University
MA Ewha Women's University
Graduated school of dancing, Ewha women's university
HAL comprises the meaning of "sky and big" whose examples fall into the Korean words
[Hal mo ni ] which means "grandmother" and [ Hal I bo ji ] which mean "grandfather"
HAL also can be the part of [ Hal su it da ] which mean "can do".And [Han da ] and [Ha da] , whose meaning are "be doing" and 'do", are the most powerful words in korea. Therefore it represents the infinite possibility to [ Hal ] (do) something. Moreover, [ Hal] lies on the place where thoughts and words are cut off. For us, it can be self-taken boundary. Just as we have some exclamations, which shows our emotions, such as [ ha ] [ A ha ] and [hat], [hal] is another exclamation burst out when we meet a whole new different result from our old perception.
Dance Society HAL attempts to heal the body and mind through controlling them by dance, and to emanate [Hal] in our slumbering lives. It embraces the dynamics and possibilities of our dance, and exposes the inner force or our dance to the outside. Putting values on the identity and creation of Korean dance, the modernization of national movement, and searching for the resolution between the national expressive form and universal sentiment. Dance Society HAL is making great efforts on creating new esthetic sense of Korean creative dance and it's popularization. It's major choreographies are [Won] (Circle), [To Maek] ( Energy of Soil ), [ Hawl ] (Broad), [Myo] ( Mystery), [ Gun ] ( Root ), [Bon] (Expample), [ Ryu ] ( Willow ), [ Shi ] ( Beginning ), [ First Flower People ], [ Gung ] ….etc
Staff